Overview
IT Glue™ is award-winning IT documentation software designed to help you maximize the efficiency, transparency and consistency of your team. Explore IT Glue and you'll find everything you need to streamline the creation and up-keep of IT documentation. This product is called IT-Glue from IT Glue, which was founded in 2013 and has an employee size of 50+ according to their LinkedIn page. IT-Glue is available in English, has 0 integrations with other products in our dataset, and was last reviewed on June-2020. IT Glue has not provided certificates on a company level, and not provided certificates on a product level. Because this profile has not been verified by the vendor yet, some datapoints could be missing or incomplete. All product names, trademarks and registered trademarks are property of their respective owners. All company, product and service names used in this website are for identification purposes only. Use of these names, trademarks and brands does not imply endorsement.
Media and screenshots
Comparative data
Categories and features
Integrations
Add-ons
No addons have been submitted.
News
More products like this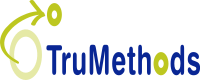 MyITprocess
Roar
Passportal
Hudu
SI Portal
Partners
The companies below have indicated they can offer services for this product. Our team has reviewed these providers for basic quality, but that does not imply association, endorsement, compatibility or official partnership by this vendor.
You are free to contact these companies for projects, expertise or partnerships. Click on the companies logo for more information and ways to connect.